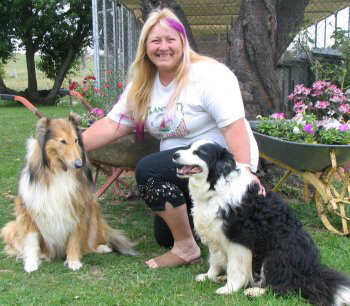 Barkers Boutique has been established in the Blayney district since 1989 and is a facility well respected by the local community. We provide a friendly and flexible service to all our customers.
The holiday facilities were purpose built to a high standard to ensure the very best levels of comfort, safety, hygiene and security for your animals whilst in our care.
We are a moderately sized social minding facility, and bookings are limited to ensure individual attention.
Barkers Boutique has been owned and operated by the same person, providing professional animal care for over 30 years.
Barkers Boutique gives regular donations to the Guide Dog Association, Pets as Therapy, and the RSPCA.
Barkers Boutique also assists the Blayney Shire Council with their "Pet of the Month" and "Pet Awareness" programs.
Aprile, the owner, has over 40 years of dog handling experience with breeding, showing, obedience training, dog psychology, grooming and holiday accommodation.
Aprile also lives on the premises and provides all the services personally.
We love our pets as much as you do!