Our pet minding facility feels like a comfy home away from home for your treasured best friends, in clean and well-maintained accommodation.
The extra-large dog runs are enclosed and secure, with heated slab flooring, weld-mesh dividing walls, and enclosed with zincalume surrounds .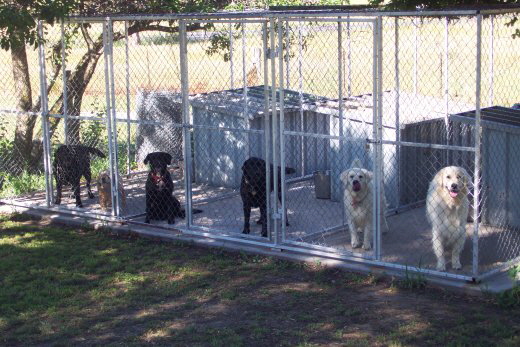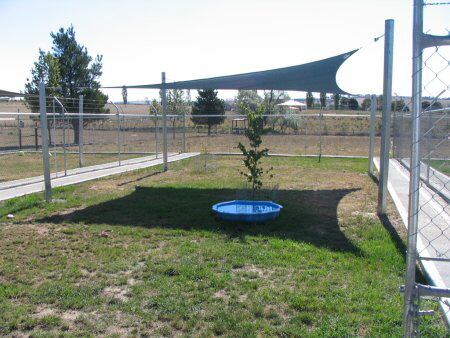 Each dog run has a sleeping area with a raised hessian bed, covered with warm fluffy blankets.
Double kennels/runs are available if you'd like two or more pets kept together.
Kennels are warm in winter and cool in summer, under leafy shady trees.
Dogs can run and play together in our off-leash areas or exercise independently.
They are free to happily wander around and explore the extra large yards, take a dip in the pools, play with the toys & balls, or just laze under the trees or the shade sails.