Frequently Asked Questions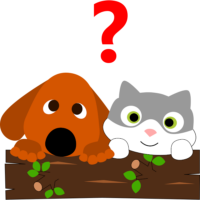 At what times can I leave and collect my pets?
We are open 6 days a week from 8am to 4pm. (Closed Wednesdays)
STRICTLY BY APPOINTMENT ONLY.
(No appointments available on Wednesdays)
Extended hours are available by arrangement.
Inspections are welcome by appointment.
Why do I have to make an appointment, or, Why can't I just call in unexpectedly?
We have a security gate and you can't get in unless we know what time you're arriving, so we can buzz open the gate.
It's also for the safety of people and animals.
There can be dogs running loose in the yard and are only secured in their pens when an appointment is expected. It is not fair to the dogs to have them locked away for longer than necessary.
Appointments are also scheduled to avoid a traffic jam coming up the drive-way.
How is the boarding price calculated?
The price is calculated on a Per Day basis. The first day is always payable, even if you check-in after dinner.
There is no charge for the final day if you check-out prior to 10am. After 10am another day is payable.
Why is another day payable after 10am?
By 10am your pets have been exercised, kennels have been disinfected & cleaned, the bedding has been washed & changed, the pet runs & exercise areas have been pooper-scooped, water bowls have been refreshed, food bowls have been washed up, morning treats have been given, etc. If your pets stay after 10am, another day is payable because all of the above gets done again.
What does my pet get for my money?
A clean kennel with fresh bedding. Clean & disinfected dog/cat run area. Spring water changed twice daily. Small morning feed & snacks/treats throughout the day. Evening main meal. Playtime all day in large exercise areas & yards. Daily brushing & general grooming. Yards are constantly being pooper-scooped. Cat runs have clean kitty-litter.
Can I bring my pet's own food?
Yes, you may provide your pets own food, however, this does not alter the accommodation price and we don't charge extra for administering it.
Pets must have been fully vaccinated within the last 12 months.
Pets must have been wormed within the last 3 months.
Pets must have no sign of fleas.
Any medical condition must be verified by a vet not to be contagious.
For the safety of people & animals, delivery, collections & inspections are strictly by appointment only.
All our Terms & Conditions must be agreed upon.
Click on our   Terms & Conditions  page.